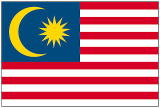 Hybrid Planning Office (M) Sdn. Bhd.

Sungai Lembing 2 Days International Endurance Challenge 2002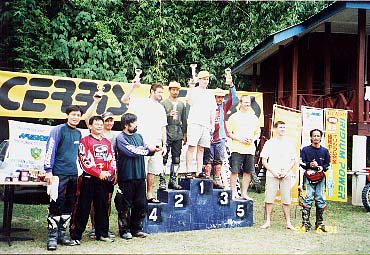 Tropical RAINFOREST .. Jungle of tropical rain forests. It is a deep green forest to weave there. The primeval forest that has produced our ancestors has shown an ancient expression. And the plantation of an oil palm tree and rough road of red clay. The off-road paradise which crosses the sunlight intensity for the point of a top figure to develop directly under the equator. Isn't a wonderful drama shared? The choices is yours!
Site
Sungai Lembing, Pahang Darul Makmur, Malaysia.
Date
22 - 23 June 2002
Organized by
HPO (M) Sdn. Bhd.
Entry Fees

RM 80.00 - including 1 night camp with BBQ and free T-Shirt only.

Category

Trail Bike & Motocross Open

- open for all type of Motocross & Trail Bike

- 1 rider 1 bike recommended.

* prizes are up to Top 5 ranking disciplined and skill riders

(more prizes and souvenirs are subject depend on sponsorship)

Terms & Conditions

Please fill up the FORM neatly and go through page 2 of the form for more details

on Terms and Conditions.

Contents of Event

1. Event run with few SS (Special Stage) will be set up at Sungai Lembing and next day held at Track.

2. Road condition;

- trip to and fro between Kolek and Sg Lembing about 150km off road riding

- a river crossing for about 2 feet deep and more than 50 meter wide.

- up and down hill with deep water way and one of the uphill more than 60 degrees.
Time Schedule
Day 1
08:00
Breifing section to be held at Padang MPK Kompleks Teruntum, Kuantan
09:30
Event start at river side of Sungai Kuantan
13:00
Lunch and petrol refill at Kolek
16:00
Visit Tapis hot spring and waterfall
18:00
Camp at Gunug Tapis, Sg Lembing
19:00
BBQ time
Day 2
06:00
Sunrise at Sungai Lembing
08:00
Breakfast at Sugai Lembing (World famous Underground Tin Park Town)
11:00
Litar Motor Lasak Taman Pertanian Jubli Perak, Indra Mahkota, Kuantan
15:00
Closing ceremony
* time schedule, location and camp venue subject to change due to weathercondition or others reasons
Best viewed in 800 x 600 resolution with Internet Explorer 5.x above.